Carpet Cleaning Indio is where you can get the best floor refinishing services in Coachella Valley
Floors are made to be walked on, which is why it's inevitable that after years of use, your floors might look scuffed up, dull, or scratched. But one among the simplest things about floors is that instead of having to replace worn-out flooring, you'll be able to have it refinished.
For the ultimate value, fix up what you've rather than buying new. When it comes to maintaining your all-natural stone floors, We're the verified professional cleaning floor refinishers who will have the skill, equipment, and knowledge to make your floor look brand new again.
We will assist you to save money and still provide like-new results and renew your existing flooring to make it look just like new, born again.  Please check our new pricing and discount program at google my business portal.
We will also help refresh a variety of hard floor materials to provide enhanced appearance and protection for years of additional performance. So instead of ripping up that tired and old laminated or trashing that scratched. You'll get gorgeous floors you wish along with the value and low cost you deserve.
Combining years of experience with a dedication to client satisfaction, our company provides top-quality residential and commercial floor refinishing services. We provide eco-friendly products, equipment, and competitive prices.
Carpet Cleaning Indio is the most trusted carpet cleaner in Coachella Valley.  We've got excellent community reviews. We take great pride in our attention to health and safety, staying up so far with regular training within the latest cleaning agents and methods.
We use only non-toxic and environmentally friendly cleaning agents, leaving your floor look fresh again free from allergens. We offer a spread of residential and commercial cleaning services.
Contact us today,  We are your local certified cleaning experts to refinish the floor and more.
We specialize in the cleaning and restoration of marble, limestone, travertine, slate, and all natural stones surfaces.
Natural stone comes in a big range of colors, styles, and materials and includes marble, granite, slate, and limestone. It is essential to use the proper method to care for natural stone to retain both the looks and stability of your floor.
It is important to select a contractor who is experienced in restoring natural stone floors, as using the incorrect methods or chemicals can damage the material beyond repair.
The fundamental goal of restoring stone is to reproduce the design and feel of a newly installed stone floor. Many people attempt to deep clean their stone floors with unsatisfactory results.
Specialized products and machinery are required in order to offer the best possible results without damage. Both the products and machinery available to complete such work have evolved vastly in recent years.
This means that worn, tired, and even damaged stone floors can be skilfully restored to their like-new condition. And we're experts in repairing and polishing your precious surfaces.
Stone floors are a stunning accent to any home or office if they're well-maintained. A stunning transformation is feasible when floors dulled by dirt and scratches are cleaned, polished, and restored by flooring professionals.
One of the foremost common questions we get from our customers is how to clean and maintain natural stone floors. As a full-service restoration company, we believe our customers should be educated on how to properly maintain and preserve their investments.
Our company focuses on grinding, polishing, honing, cleaning, and sealing all-natural stone including granite, travertine, marble, concrete, and limestone.
We'll provide a full restoration and educational resources so you can keep your stone looking like-new condition.  Locating the best company for your stone restoration needs in the Coachella Valley area can be a daunting task.
We make sure that we take care of your stone and our crews are knowledgeable professional firms that can properly address your stone restoration concerns and get the job done right the first time.
If you have any questions not covered in our guide contact us at 442-300-3060.
Either you're residential & commercial, our high-quality floor refinishing services are always the same.
Stone is rugged and sturdy materials that may usually require little maintenance over the years. From kitchen and outdoor patio stone walkways and pool decks, such surfaces have the consistency and strength to stay off foul weather, intense UV light, and other common outdoor hazards.
However, due to a number of factors, they will begin to lose their luster and need restoration work done on the stone. Even these incredible hard surfaces can become damaged, scratched, chipped, stained, or just get dull over time through use.
Stone restoration is delicate work than most masons do, our crews are trained flooring experts. our company is one of the few companies in Coachella Valley that provide expert experience in flooring refinishing services.  We are able to service all kinds of floors. We provide for homeowners and commercials in making the right decisions when it comes to refinishing floors.
Quality floor refinishing is a craft that requires the proper materials, extensive training, and experience to provide consistent, high-quality results, and high-quality results will save money in the long run. The best and easy way of sourcing the correct method is to hire an expert stone floor cleaning restoration specialist. And our crews will have the time-served knowledge required for this specific stone and will be able to offer information and advice that will offer huge benefits.
Once cleaned correctly hygienic and eco-friendly products can be used to achieve clean stone without using harmful products. Choosing us will be able to provide a full restoration service.  We offer top-quality industrial machinery, stone specific products, and knowledge of the trade to provide an efficient cleaning provision; your stone floor will be restored to its former shine.
It is also worth inquiring about a stone sealing service that will leave your flooring resistance against liquid and moss spillages. You can get an estimate based on the dimension of the stone surface without them needing to visit. Not only that we also have tile & grout cleaning service and sealing job.
Call us at 760-280-0440, we can help you restore or repair your floors.  We work with marble, granite, limestone, soapstone, slate, travertine, and many other types of stone.
Is it cheaper to refinish or replace all natural stone floors?
Many people prefer to refinish their stone floors because it's cheaper than replacing natural stone floors. But there are some homeowners and commercial areas that want to replace their stone floors because there have been so many cracks and really needed to be replaced with a new one.
Both are excellent choices. But it is cheaper to refinish your natural stone than the average cost for the floor in most cases, the cost of cleaning is included in the cost of polishing.
For stones that have no stains, but have etched, expect to pay between $5-$10 per sq.ft.
For stones that are extremely stained, damaged, or etched, you may expect to pay up to $9 per sq.ft. to clean and polish the floor. Depending on the type of floor you have, the type of wear that has occurred.
How much does floor refinishing cost?
Most natural stone flooring is relatively porous and needs several coats or sealant when installed.
The average price range for the size of tile and how durable it is are among the factors determining the price.
For installation, expect to spend $4-$8 per square foot.
For natural stone flooring, you'll pay $5-$10 per square foot for the material.
Stone flooring installation costs an average of $7 per square foot.
What are the common mistakes when refinishing floors?
You can never go wrong with natural-stone tiles for your living spaces. They're both gorgeous and durable, but it's up to you to keep them in a condition.
While it's true that the natural stone is extremely durable and made to last it is not indestructible. There is a chemistry to natural stone, and making mistakes can harm it.
Cleaning Infrequently.
Cleaning with Vinegar.
Failing to Seal Frequently.
Using Common Household Cleaners
One other thing to avoid when caring for natural-stone flooring: Don't polish your floors yourself, as they can become dangerously slippery. Instead, look for a professional stone restoration specialist with the proper tools & training. All-natural stone thrives under proper maintenance and you have to take precautions.  If you avoid cleaning mistakes, you'll need our services to properly clean your natural stone floors.  Give us a call for a schedule to appointment.  We can go over all your options and discounts. Thank you.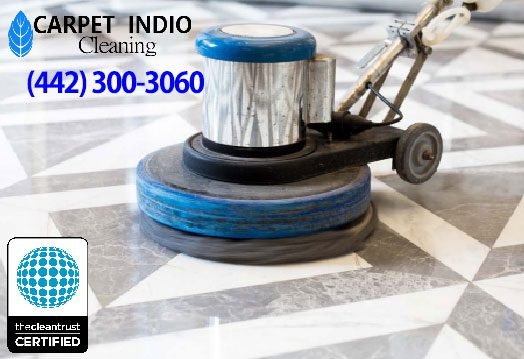 I'm very satisfied with their cleaning of my couch love seats and chairs. Of course, they've also done my carpets and tiles cleaning. Very professional and reliable. I will use them again after the holidays. Thank you & see you soon.
They did a great job, prompt, efficient, and very affordable. I have 4 bedrooms, stairs that were carpet, and my tile in the kitchen and family room. They got stains out other companies could not. Thank you.
W've been having a quality carpet company clean our carpets for a pretty long time. They are reliable, courteous, and very professional. I wouldn't use any other company but quality. I love their service, and also affordable.
We've used this company for years now. They're excellent and very reasonably priced. They have very good commercial equipment & also send me text reminders so I know when it's time to get the floor done. They're fast. No time wasted.