We are your local professional tile & grout cleaning services company
Manually cleaning grout stains is very difficult and is very time-consuming. There are many types of tile floors therefore may require different ways to clean depending on the tile structure like ceramic tile may demand different abrasives than marble tile cleaning.
The same goes for cleaning grouts though it is advisable to use specialty-cleaning products to retain the color. However, there are times that the products we used won't work no matter how we tried in cleaning our tiles and grout.
It will be best that you seek a professional technician so that they can properly remove the smears or marks on the tiles and grout. You may want to check for our company in a directory for the right tile floor-cleaning partner.  Our crews are experts to use a safe bleach product to ensure that your tiles won't be damaged we oxygen bleach is the most effective as it removes years of grout stains and this is one of the safest bleach powders for this purpose. We also use high-pressure tile floor cleaning machines as it gives impressive results.
The most important key to remember is that regular cleaning maintenance schedules be developed to ensure your beautiful floor. If the floor does become stained or marked, once it becomes visible, it is probable that layer upon layer of bacteria may have built up to the point when it may not be possible to clean it with traditional methods.
In this way, you should need to require a professional at least once a year. And under these circumstances, you should contact our professional team organized, a tile grout cleaning company that can take advantage of modern technology and techniques such as heat and pressure cleaning and emulsification to restore the floor to its original form.
We are your local professional tile and grout company that provide services near Coachella Valley residents. We ensure that proper cleaning procedures are employed to prevent damage to your expensive floors. Carpet Cleaning Indio Company uses advanced cleaning systems to provide exceptionally thorough marble tile cleaning in the Desert. We pride itself on being the deep carpet stain specialist near you.
DIY tile & grout cleaner works well?
Many people would agree that tile & grout cleaning can only be referred to as being a complete pain.  Grout is a porous, cement-based material that will harbor dirt, grease, grime, and mold and bacteria just love it.  That's why, grout cleaning. and also the maintenance of grout could be a tough job for lots of house owners.
Typically, the dirt on and within the grout is composed of grease and grime, so an alkaline cleanser is needed to be able to dissolve the grout on the grime and make cleaning much less arduous. The tile and grout will be damaged by using the wrong acidic grout cleaner. On ceramic and porcelain tiles it is fine to use acidic products but it ought to be tested prior to using it on stone and it should never be used on any kind of marble tiles.
To clean your grout, you need to employ an alkaline cleaning substance meant for the purpose. Because these aggressive cleaning methods and materials will break down the sealers within the grout, the grout is clean should be wiped dry and resealed having a high-quality grout sealer or grout colorant.
Grout cleaning is usually a difficult, time-consuming, and laborious job, and not much fun. The bigger the area the more difficult it is. Even using the very best and necessary techniques, it can still take longer and not look as great as you imagined.
It would be much better to seek the help of a professional tile and grout cleaning and restoration specialist to help you, as he is bound to have superior and advanced products through which you can get a clean job done in a short time. An even easier option is to reach Carpet Cleaning Indio, a professional tile and grout technician.
It may cost a bit more, but you can be sure that your tile and grout will be cleaned to your satisfaction without you having to tire yourself out. Get in touch with us for a free consultation and quote call Carpet Cleaning Indio CA at 442-300-3060.
What kinds of tile and grout cleaner tools the professional cleaning company is using?
There are plenty of things that you can mix up at home for just about any house cleaning task that you can imagine. There is often very little need to resort to harsh chemicals that can often leave you and your family members feeling sick and can be dangerous for pets and children.
We see more and more of these commercial cleaning products being recalled for safety reasons, and we often do not know the long-term effects of new products that are released until it is too late. While your tile should be dingy taking care of hours of scrubbing by hand. Our crews can get your tile sparkling in a relatively short amount of time.
And having us clean your home's grout and tile can be a great idea. For those who have the time and know what they are doing, cleaning grout is a task that can be accomplished on your own, but many times hiring a contractor that specializes in professional grout and tile cleaning service can be simpler and less time-consuming in the long run.
We are professional grout and tile cleaning services and can get the same grout cleaning job done in less time, and save you the extra energy and hassle, while also greatly reducing your own risk of personal injury. Many people feel that taking care of a tile and grout on a regular basis requires a lot of time and effort that they just don't have.
Tile and grout that is allowed to set overtime are susceptible to stains from mold and mildew, and also has absorbed plenty of bacteria, especially in high traffic areas or places where moisture is allowed to build up. Our tiles and grouts cleaners have tools and equipment to clean your tile and grout in the minimal amount of time required.
Our crews can have your tile and grout looking new again and you won't have to worry about it again for months to come. Give us a call & we will come out and inspect what you need to clean, we can provide you a quote for the price of the job then demonstrate for you how well our tiles and grouts cleaning job can improve the look and feel of your entire home.
How much does it cost to get grout cleaned?
Cleaning grout and tile costs $451 on average with a typical range between $279 and $644. Depending on how dirty it is and the size of the job, you might pay anywhere from $140 to $1,000.
You'll pay between $0.50 to $3 per square foot, which depends mostly on how many grout lines you have.  Call us today, we have special discount program that fits your budget. 
Is professional grout cleaning worth it?
When it comes to flooring few things match the beauty, durability, and cleanliness of tile especially in warm climates. Unfortunately, tile floors aren't perfect; they tend to build up dirt and stains particularly in the grout areas.
It is easy to find qualified tile and grout cleaning services that can quickly and conveniently keep your tile floors looking great. We are always ready to serve and help you clean your tile and grout like new again. Your satisfaction is our number one priority and we're sure you'll love your clean tile floors.
How often should I clean my tile & grout?
Maintaining is the key to make your tile and grout sparkly and clean. Scheduling a tile and grout cleaning at least twice or thrice a year. Spring and fall cleanings are a common annual routine and can make a huge difference in the appearance and durability of your floors, countertops, and walls. With us, we can help you bring back to life your tile.  Give us a call or contact via webform by clicking here.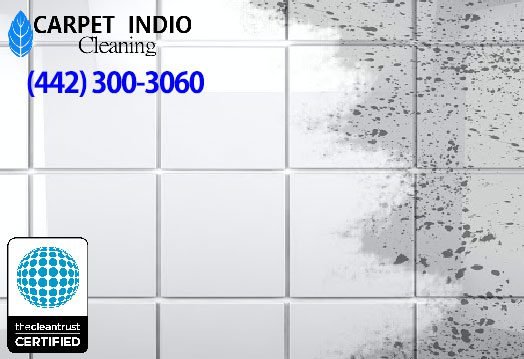 I'm very satisfied with their cleaning of my couch love seats and chairs. Of course, they've also done my carpets and tiles cleaning. Very professional and reliable. I will use them again after the holidays. Thank you & see you soon.
They did a great job, prompt, efficient, and very affordable. I have 4 bedrooms, stairs that were carpet, and my tile in the kitchen and family room. They got stains out other companies could not. Thank you.
W've been having a quality carpet company clean our carpets for a pretty long time. They are reliable, courteous, and very professional. I wouldn't use any other company but quality. I love their service, and also affordable.
We've used this company for years now. They're excellent and very reasonably priced. They have very good commercial equipment & also send me text reminders so I know when it's time to get the floor done. They're fast. No time wasted.